Funzy is the original patented play sofa in Europe
More than 80,000 parents are already enthusiastic about the Funzy play sofa

Highest quality (OEKO-TEX® Standard 100)

30-day money-back guarantee & 3-year warranty on your Funzy

More than 1,200 5* ratings from all over Europe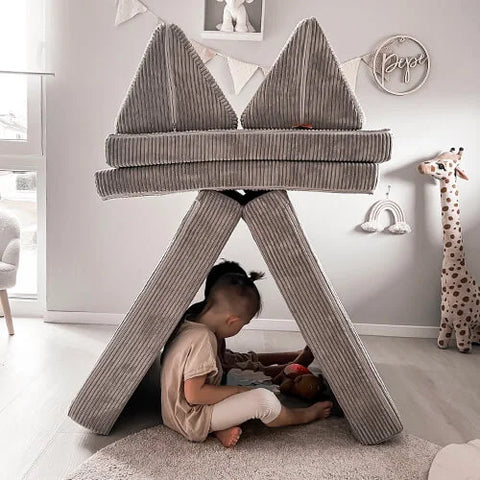 The original play sofa
Our goal was versatile, creativity-enhancing and sustainable play furniture for our children. We searched for the best combination of materials for a long time until, after months of testing, we were satisfied and found our production site in Germany. When we produced the first Funzys in 2020, our play sofa was the first of its kind in Europe. Innovation must be recognised, which is why the German Patent and Trademark Office has recognized us with a patent.
Trusted by over 80,000 enthusiastic parents make Funzy the #1 play sofa in Europe
With the Funzy play sofa, we offer children a new category of toys. Versatile play furniture for romping around, building caves or just relaxing. Thousands of parents all over Europe are enthusiastic about the possible uses, the high-quality workmanship and, last but not least, the bright eyes of their children.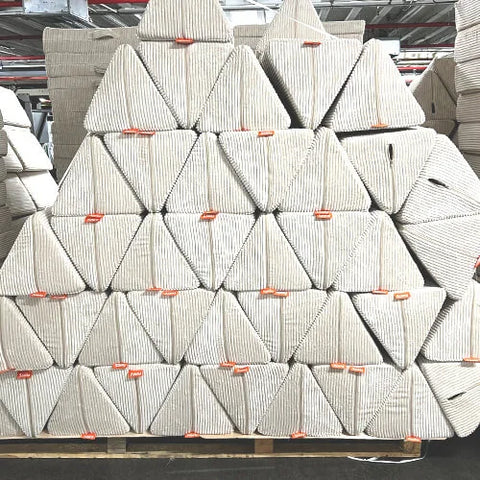 We don't just talk about quality, we have it too (100% OEKO-TEX® Standard 100 certified materials)
From parents for parents and their children: We do everything we can to ensure that our Funzy can be produced with transparent supply chains and consists of 100% OEKO-TEX® Standard 100 certified materials. From the foam to the cover to the zip, all materials are certified. This means that all materials are subject to a strict catalogue of criteria and constant testing. Find out more about the OEKO-TEX® Standard 100 here: https://www.oeko-tex.com/de/unsere-standards/standard-100-by-oeko-tex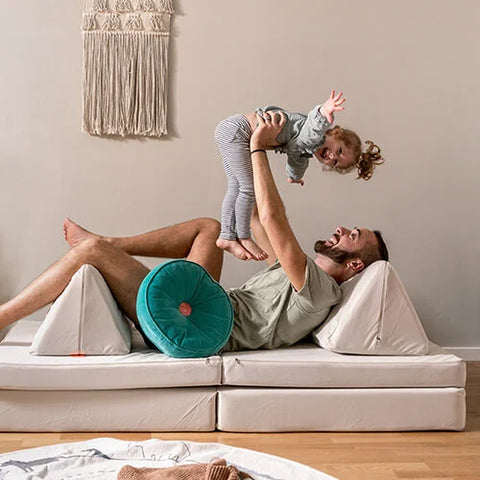 More than 1,200 5-star ratings
The positive reviews are the best reward for us. After all, they are proof that our attention to detail, our quality standards and the constant further development of our Funzy lead to an all-round joyful play experience for children.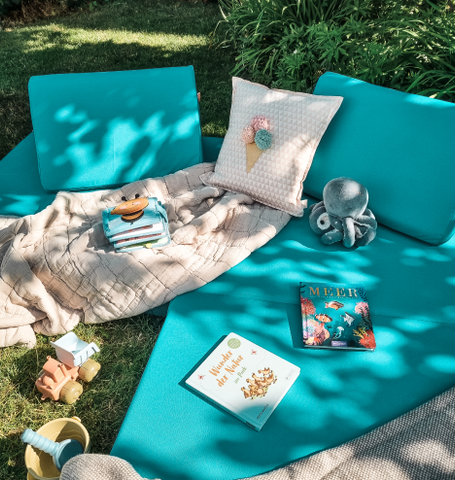 30 days money back guarantee
Because we are 100% sure about the quality and fun of Funzy, we offer you a 30-day money-back guarantee. In the 30 days from delivery you can put the Funzy play sofa through its paces and play with it extensively. Should you decide to return your Funzy, we will pick it up free of charge and give you a full refund.
Buy the Funzy play sofa directly
Funzy Play Sofa
In stock - with you in 3-4 weeks

OEKO-TEX® Standard

Designed in Germany

Free Shipping

30 Day Money Back Guarantee
product details

Size: 168 x 84 x 21 cm (W/H/D)
Weight: about 12kg