5 reasons why every child's room needs a funzy
5 reasons why Funzy belongs in every child's room
Half toy, half sofa makes a play sofa. Discover 5 good reasons why your child will love the Funzy play sofa!
Whether to romp, play, cuddle, read or sleep, Funzy is always there. Consisting of only four individual parts, it can be transformed from a sofa to an armchair to a cave to a pirate ship in just a few (children's) movements.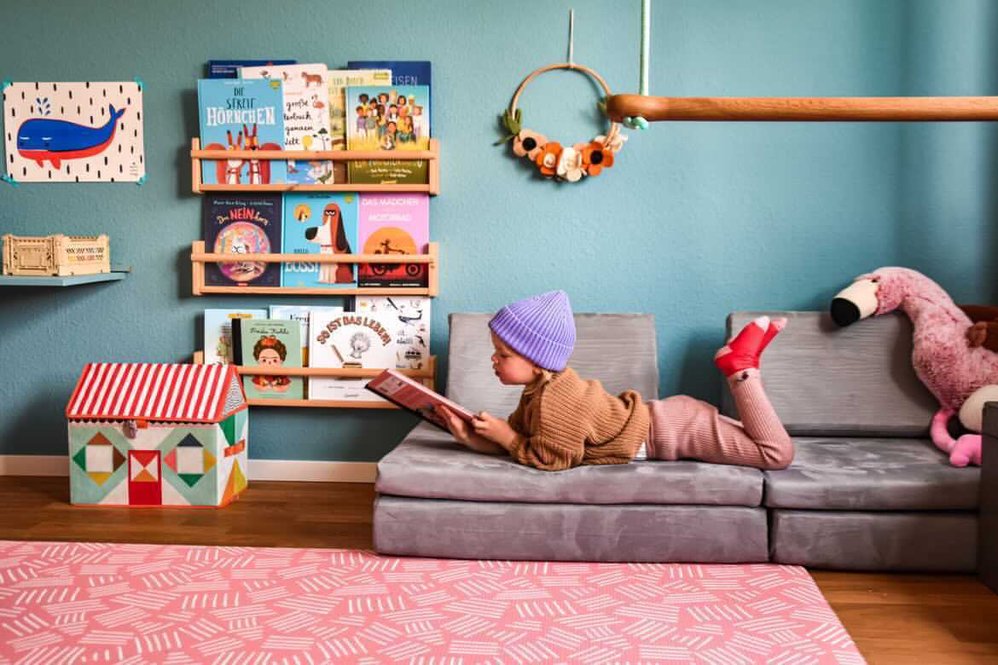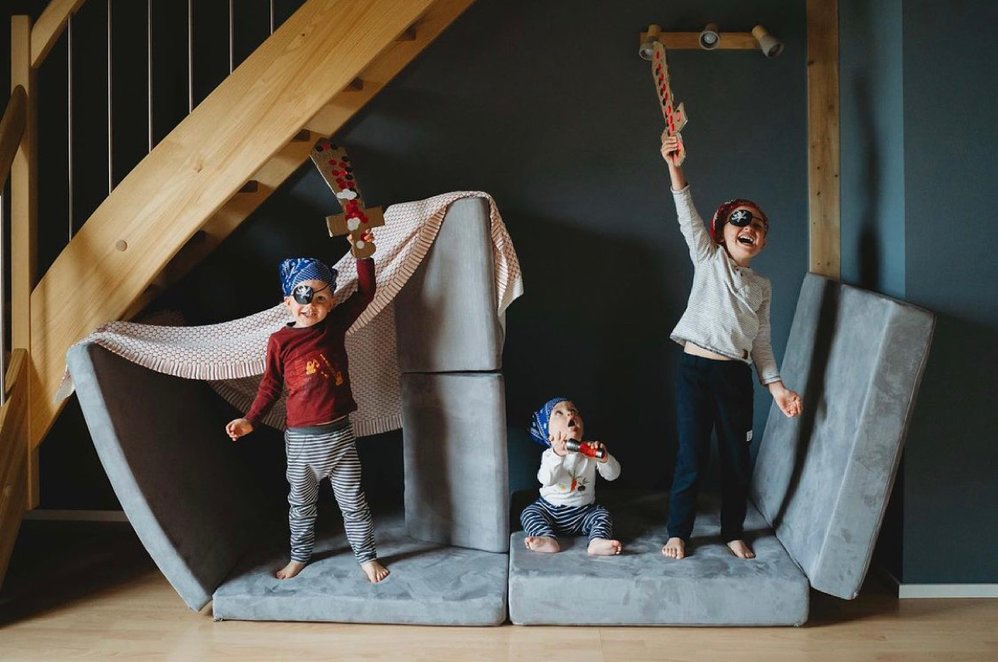 2. Encourages creativity and imagination
Our recommendation – just let your children do it. You'll be amazed at what your little ones can build from a modular sofa. For us there is nothing nicer than when children imaginatively build their own world from simple components.
Whether at 1 year old as a standing aid, at 5 years old as a robber's den or at 12 years old as a reading & lounging corner - Funzy is a long-term game & fun maker due to the high product quality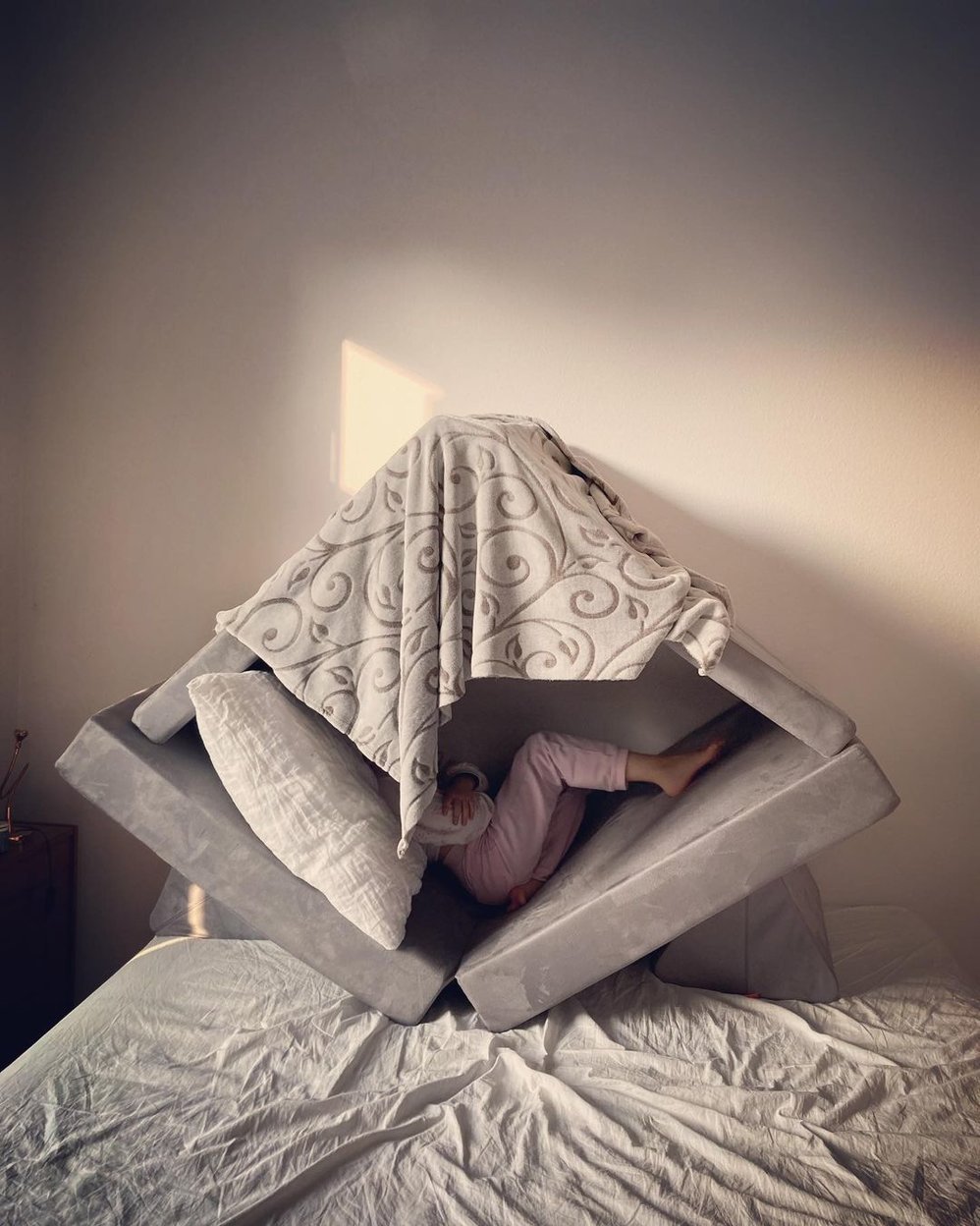 Order now risk-free and play at home for 30 days!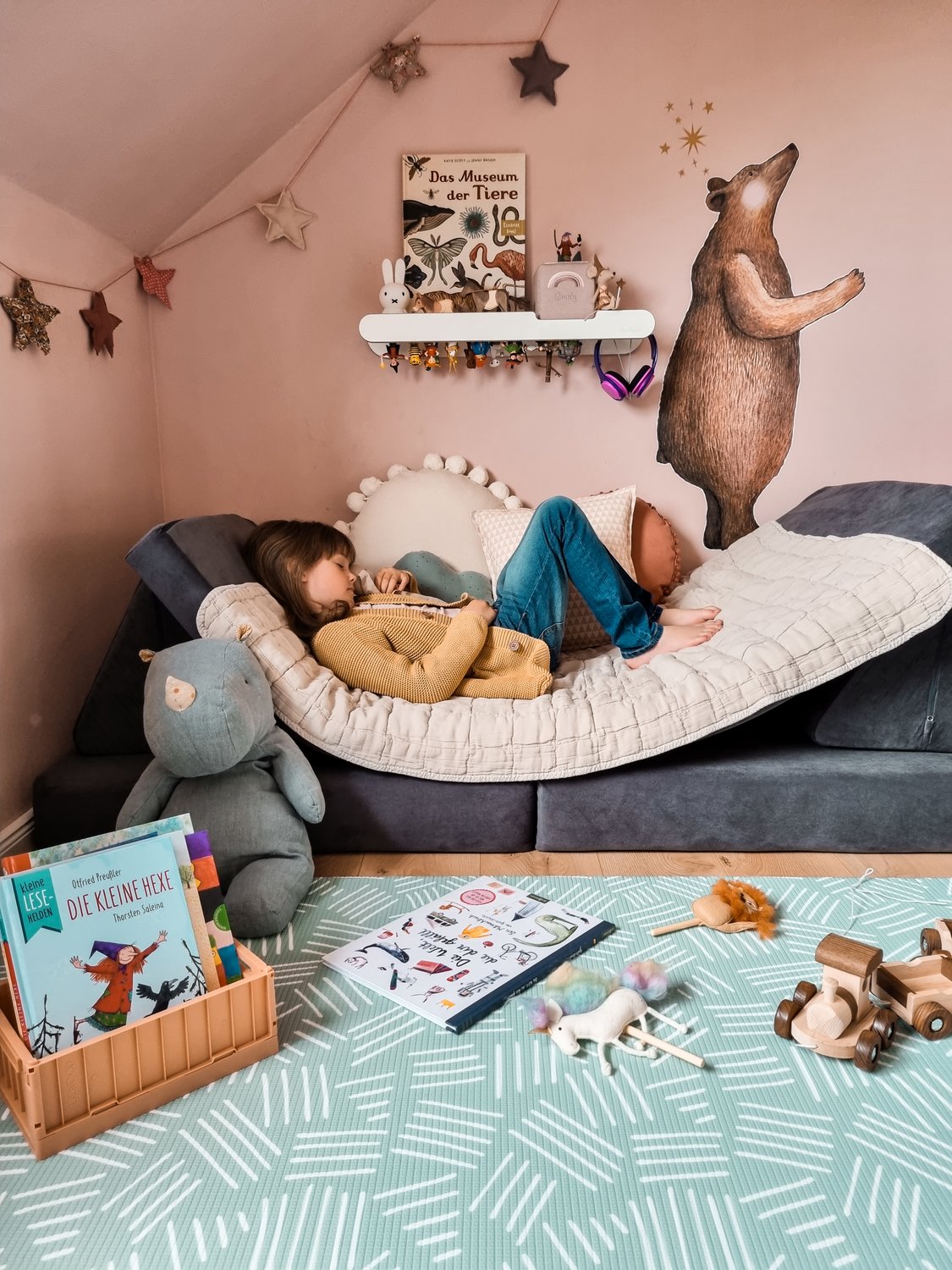 try now
Parents and children alike love Funzy. This is reflected not only in over 800 5* ratings, but also in the fact that we still have fewer than 15 returns from over 25,000 parents. That's why we offer our 30-day money-back guarantee!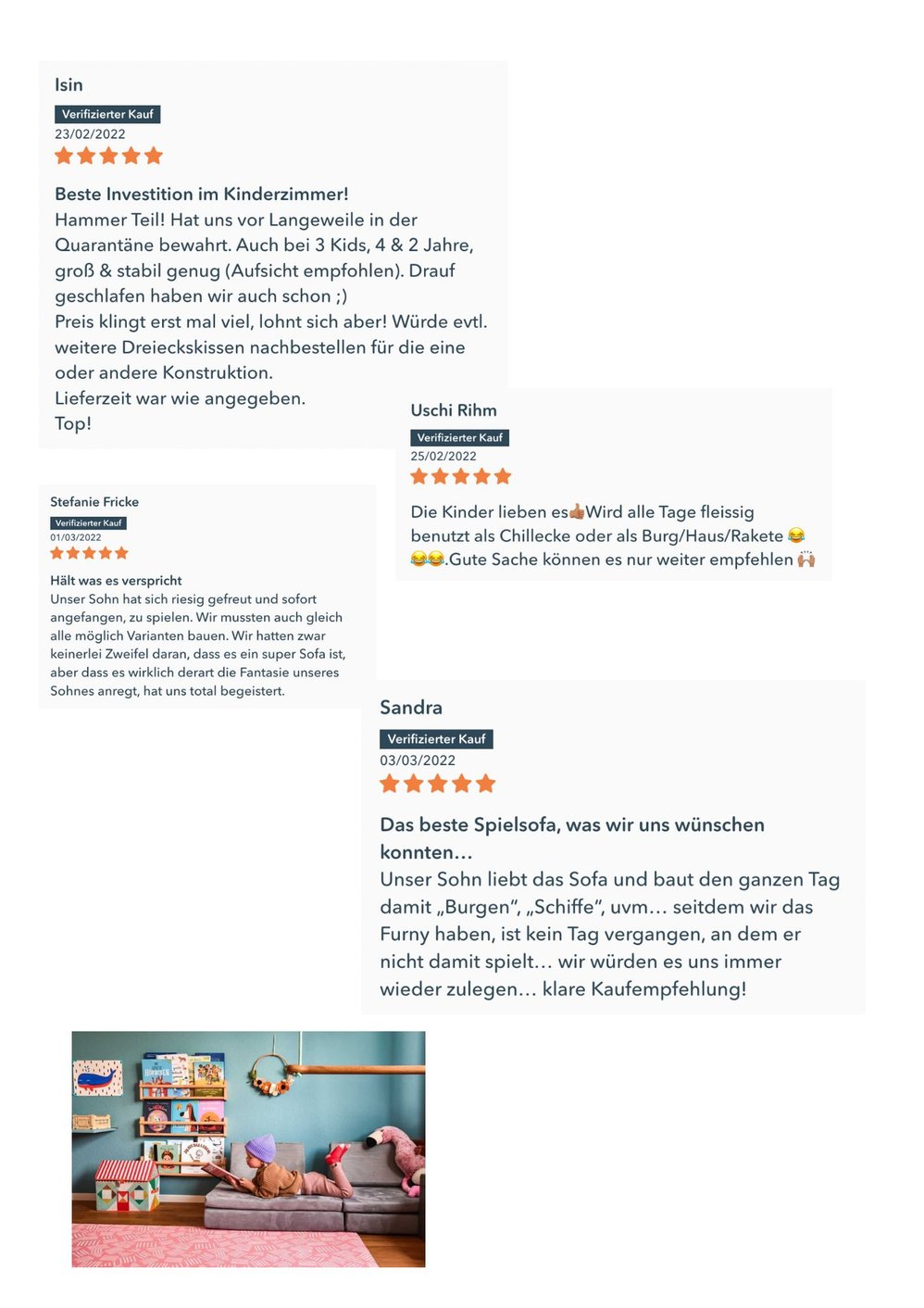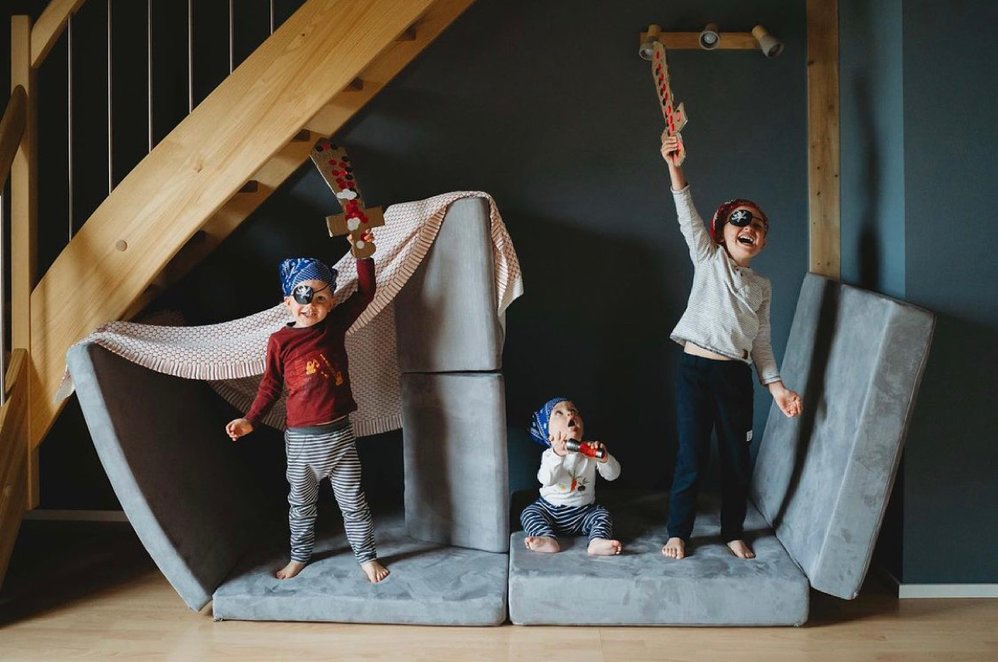 Versatility and quality are important to us. Therefore we use a PUR quality foam produced in Germany, which has mattress quality. Ie it does not sag and does not form hollows. So the Funzy can be used as a guest bed with a clear conscience.
Part sofa, part toy. For endless fun.





try now